This is what democracy looks like
On October 7th 2019, main streets and bridges in London were taken by non violent protesters, walking along the Extinction Rebellion movement. Singing, dancing, disguising themselves, and for no less than two weeks, camping on Trafalgar Square. Turning the most famous and busiest crossroad in London into an open debate space about climate prevention.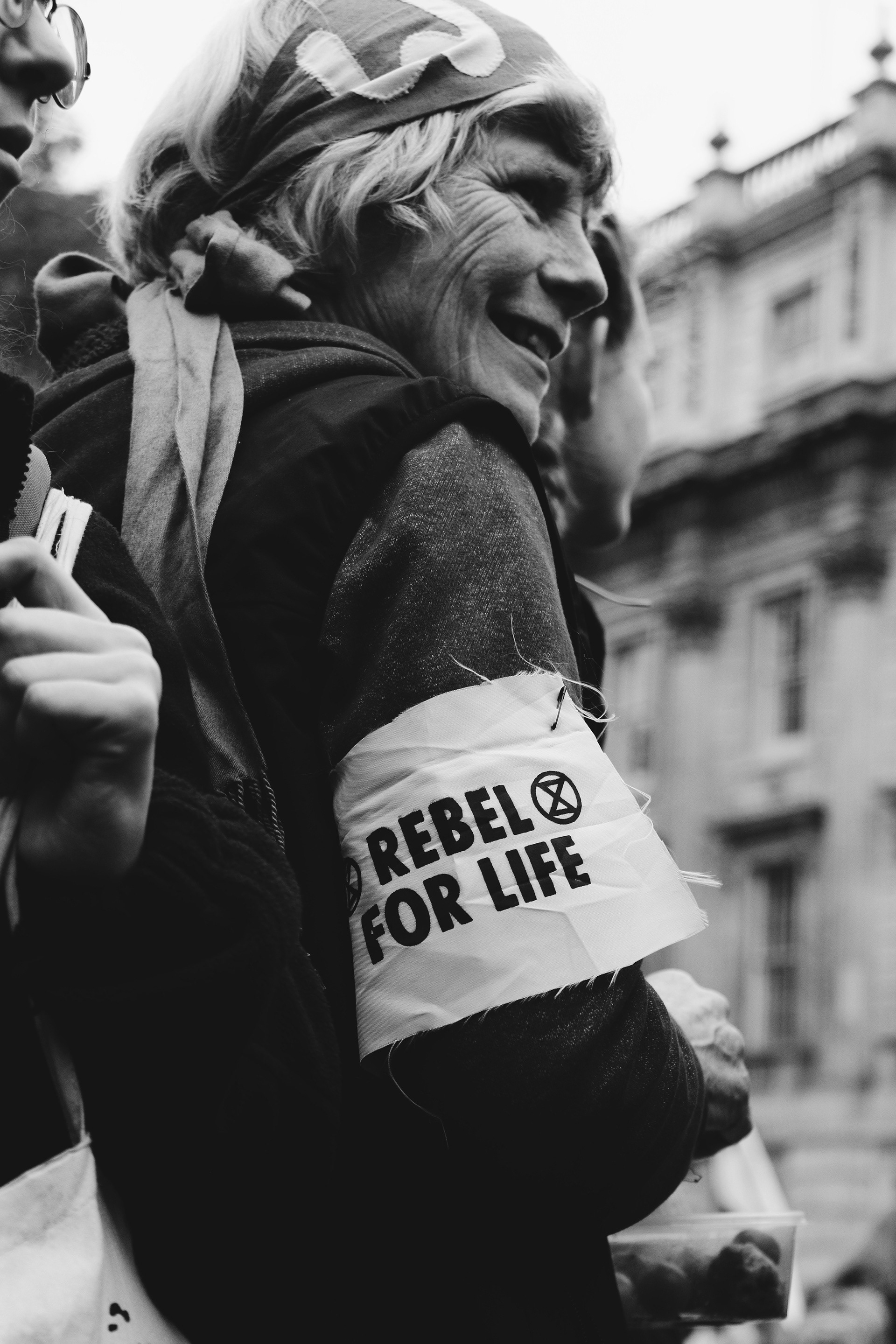 Red Rebel Brigade was devised by Doug Francisco and Justine Squire from Bristol's Invisible Circus for the Extinction Rebellion Spring uprising April 2019 in London.
These ethereal otherworldly beings came from a slow motion mime show called Blanco that Invisible Circus toured for many years as a street show in the 90's. Red Rebel Brigade is an evolution of these ghostly all white characters that first processed for the Anti Iraq war demonstrations in 2003.
This show had a very powerful mesmerising effect on audiences with slow motion movements synchronised and performed in static tableaux, utilising existing architecture and reclaiming public spaces.​​​​​​​